2023 Excursions
During registration, you have the option to add on an excursion. This year ADRP features two excursions. One features a tour of Prince's Paisley Park. The second is a free walking tour of the Minneapolis Sculpture Garden and Walker Art Gallery.
*Note: If you need to pay for your excursion separate from your registration, please contact the ADRP Office.
---
Paisley Park Excursion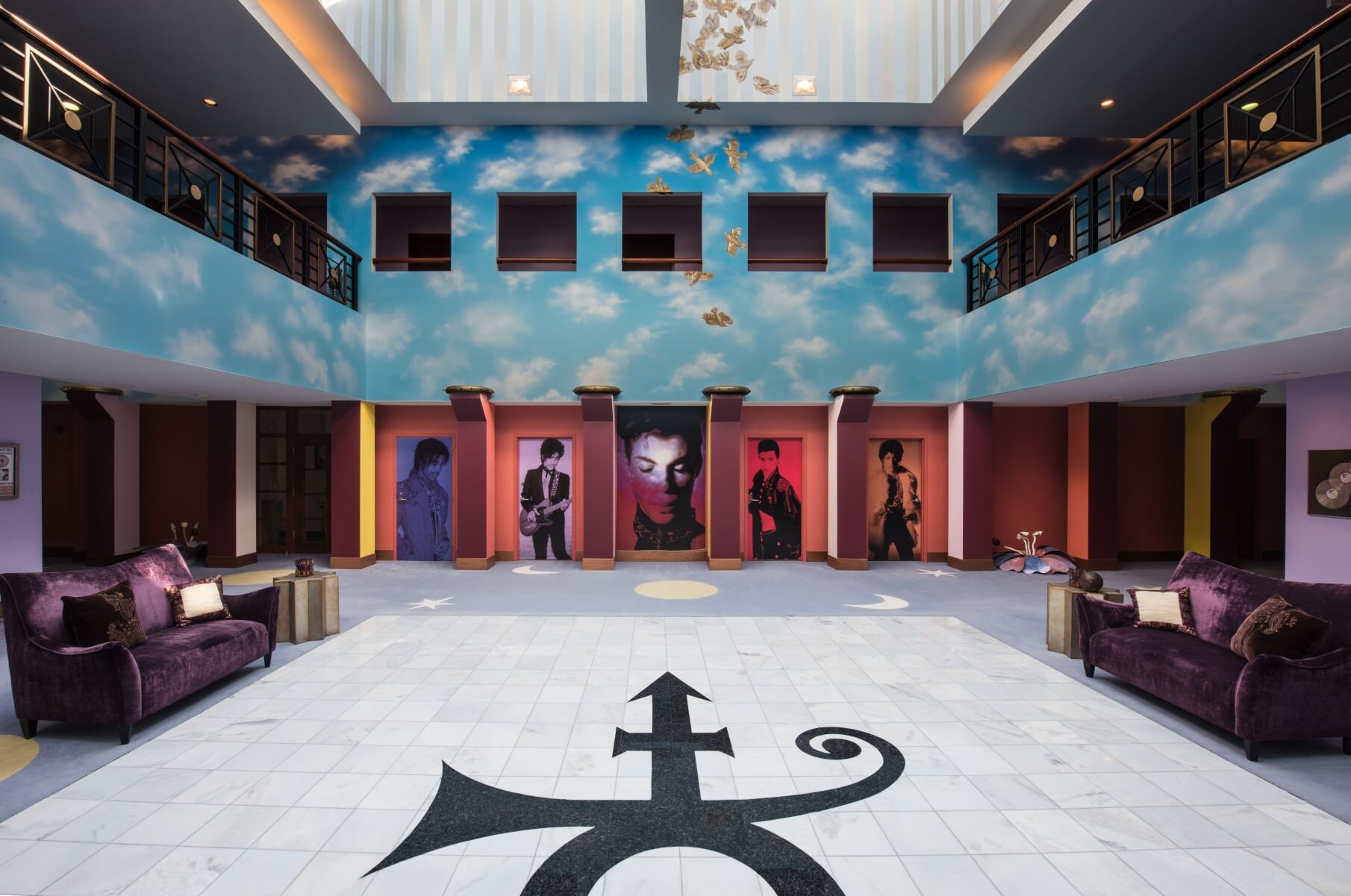 Details:
What originally began as an unassuming cornfield in Chanhassen, MN, a charming suburb just 20-min southwest of Minneapolis, became a vision brought to life. Paisley Park completed its construction and officially opened its doors to creatives in 1987. It was a sanctuary where Prince could and would create, record, and perform. Soon enough, it drew in artists like Madonna, Tevin Campbell, REM, and Lizzo to record and mix albums in the studio. Along with music, the Hollywood-sized soundstage was used for various productions—from local commercials and award-winning videos to blockbuster film releases like the Sign O' The Times Concert Film, 1990's Graffiti Bridge, and more.
More than 35 years later, Paisley Park remains a creative sanctuary for guests to experience the rich history of the greatness created within these walls. Fulfilling Prince's vision that one day, Paisley Park would be open to the public. This historic venue today welcomes fans, musicians, and audiophiles for tours, concerts, festivals, and special events in this corner of the Twin Cities. Come curious and leave inspired when you visit Paisley Park.
---
Minneapolis Sculpture Garden & Walker Art Gallery
Saturday, October 7
Depart from hotel at 12:10 PM
Registration Limit: 30 
Price: FREE
Registration Full. Please check availability onsite at the registration desk. 
After the educational sessions have ended, take a moment to decompress by touring a nearby sculpture garden and Walker Art Gallery. The Walker Art Center empowers people to experience the transformative possibilities of the art and ideas of our time and to imagine the world in new ways. Entry to the Minneapolis Sculpture Garden is always free to everyone and entry to the Walker Art Gallery is free on Saturday, October 7, as part of the Walker Center's "Free First Saturday" program. To accompany this program, the gallery offers a free guided tour at 1:00 PM. The sculpture garden and gallery are located within 20 minutes walking distance from the conference hotel and can be reached via local transit. You have the option to travel there on your own or together with a group from the conference hotel. The group will leave the hotel together at 12:10 PM.
Walker Art Gallery

In addition to long-term installations of the Walker Art Center's collections, our galleries host a cutting edge selection of exhibitions by emerging and established artists, group shows, and historical retrospectives. Dive deeper in the 
Walker Reader
, where you'll find in-depth articles, interviews, and videos about the artists we love and the exhibitions we create.
---